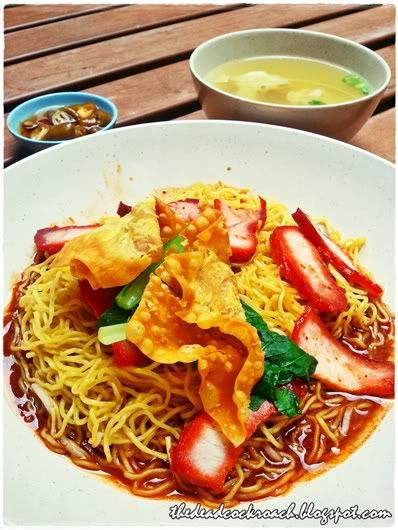 Boon Kee Wanton Mee
I stayed in the vicinity of Clementi Central when I was younger and Boon Kee Wanton Mee was what I ate most of the time whenever I accompanied Mum to the wet market.
That was undoubtedly one of the best Wanton Mee I have ever had and constantly craved for through these years even after having moved to another estate since I was in primary 4.
It has been more than two decades since my last bowl of Boon Kee Wanton Mee!

By a stroke of luck, I was at Clementi Central a few days ago and I took the opportunity to visit Boon Kee.
I ordered the $3 portion, eager to relish that old, familiar taste again but with great expectations comes with even greater disappointment.
Firstly, the soup tastes flat. It was nothing more than just peppered water with spring onions.

If you know me well enough, you would have known that I always finish my soup but after taking two sips of Boon Kee's, I could not bear to take another and had to abandon the entire bowl.
Next, the wantons.
The filling in the wantons were miserable, causing them to appear puny. In terms of taste, the boiled wantons were forgettable, although the texture of the skin was smooth and soft. The fried wantons, on the other hand, tasted much better.
The char siew (BBQ pork) were also a letdown.

I like my char siew caramelised and smoky on the outside with a good ratio of fat and lean meat on the inside.

Theirs was, unfortunately, all red, lean and dry.

The mee was springy though but that alone was not enough to salvage the perfect bowl of Boon Kee Wanton Mee in my memory.


I do not understand why has Boon Kee's standard dropped so drastically?
Whatever has happened to the old taste that I had grown up to love? Has there been a change of hands or was the recipe lost?
Anyone knows?

Please bring back my Bonnie Boon Kee to me!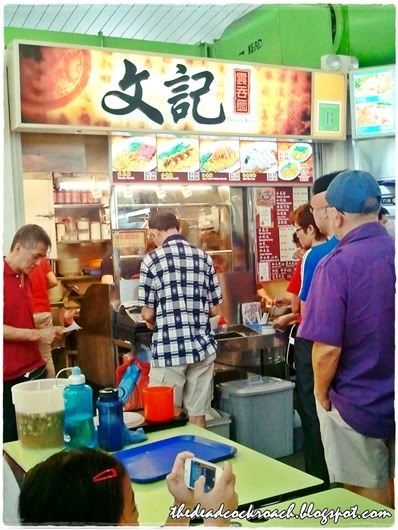 The stall
BOON KEE WANTON NOODLES
Clementi 448 Market & Food Centre
Blk 448, Clementi Ave 3
#01-36
Singapore 120448
Opening Hours
:
Mon - Sat: 6am - 5pm
Sun: Closed
Google Map:
https://goo.gl/maps/1M14RnbJwTA2
GPS Coordinates: 1.3128533,103.7628044