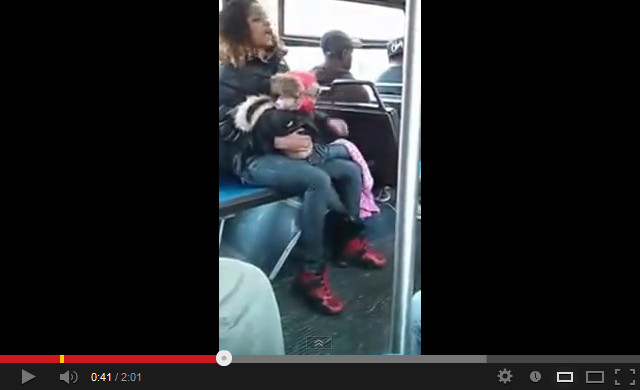 A woman who was engaged in a shouting match during a bus ride apparently leapt from her seat, threw her baby into the arms of another passenger before dashing to the front of the bus and got into a cat fight with another passenger.

The startling scene, which occured on a bus ride at Albany Avenue in Connecticut was caught in a cell phone video by a concerned passenger.

It wasn't known what triggered this tirade of abuse but the woman repeatedly asks other passengers to grab her child so she could "beat the shit" out of the other party.