SINGAPORE: Singapore's Acting Community Development, Youth and Sports Minister Chan Chun Sing has said that pay was not a factor for the team that forms the government.
He was fielding a question on political pay, in the first ministerial visit conducted since the general election in May.
While a dialogue session at Jurong Spring Community Club formed the crux of the visit, Mr Chan spent the better part of Sunday morning speaking to residents over breakfast, as well as visiting their homes to hear their concerns.
Some of these concerns included congestion and safety issues around Lakeside MRT station.
At the dialogue session, municipal issues were raised - such as creating recreational facilities for young people in the area. But concerns surrounding population, ministerial pay, as well as the integration of foreigners took centre stage.
On whether a possible pay cut in ministerial pay after the salary review would make ministers less motivated, Mr Chan related his own experience.
He said: "I don't think anyone of them comes here for the money. They come here to provide a better life for the next generation... One of the reasons why I stepped forward was because I know I'm joining a team of people that are not here for the money."
He added that the key is to find the right balance.
He said: "Money should not be the one (factor) to attract them in. On the other hand, money should also not be the bugbear to deter them.
"(For example,) you go to Peach Garden, you eat the S$10 XO Sauce chye tow kuay (fried carrot cake), you can be quite happy right? Because you are satisfied with the service and so on. On the other hand, you can go to a hawker centre, even if they charge you S$1.50, you might not want to eat it if the quality is not good." - [Chan Chun Sing]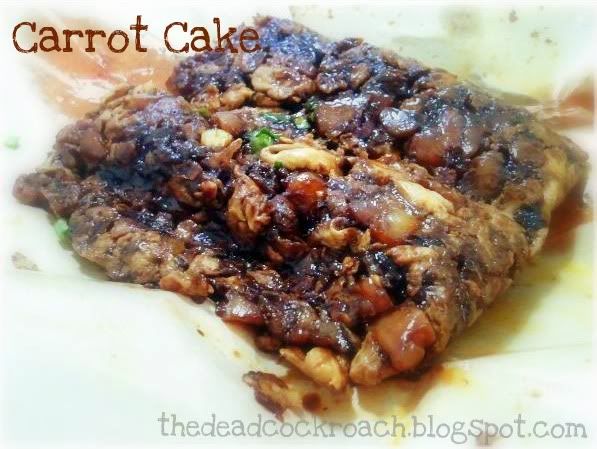 My $2.50 Carrot Cake without XO Sauce but still delish!
On the issue of integrating foreigners, Mr Chan said the role of the community was crucial, and that the government had to balance the intake of foreigners with that of supporting a country that was facing a low fertility rate and an ageing population.
He said: "The government is very very aware of this challenge. We can bring in so many foreigners, but beyond a certain point, we cannot bring in foreigners because you need to assimilate them, and you need time to accept them, and they need time to adjust to you."
Mr Chan added that while the government has in place many ways of trying to support the process, such as through the work of the National Integration Committee, it is not enough.
He said the community needs to play a part too.
At the same time, he said it is crucial for Singaporeans to remember that most of them are also the descendants of foreigners.
Mr Chan added there are alternatives to maintaining population growth, by sustaining current levels. But to do that, three areas need to be satisfied - by increasing productivity, improving work processes and by retraining and upgrading skills of older workers - all of which, he said, have been tried and have met its own set of challenges.
Mr Chan also addressed concerns over the social ills of gambling.
He said a survey on the social fallout of gambling will be released in February.
And in light of an uncertain economic outlook, Mr Chan said his ministry will look into creative ways to help those affected by a possible downturn.
He said: "Regardless of which area, we know that this year, the economic outlook may not be so rosy, so from the MCYS and various other ministries, we will have in place contingency plans to make sure that should the downturn come about, we have in place measures to help those SIngaporeans who are really in need.
"We'll find creative ways to make sure we help them, together with the community groups and other private organisations - working as a team. I'm confident that if we work as a team, between the government, the private sector and the people sector, we should have the resources to take care of our people comprehensively." [via
CNA
]
Who agree with me? Kee Chiu!